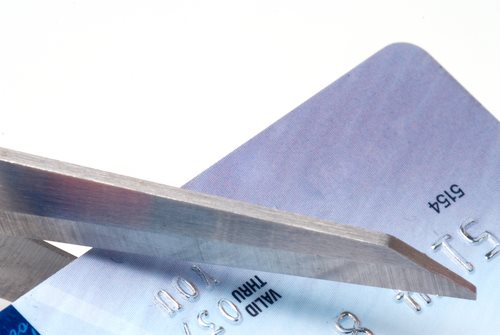 What is
Credit Counseling?
Credit counseling is a process that incorporates
educational courses to consumers regarding appropriate credit card use. The
purpose of credit counseling organizations is to inform consumers as to how to
avoid credit card debt.
Credit cards offer consumers an expedited
purchasing process. Available credit liens also enable an individual to
purchase items with a lack of immediate financial commitment. That being said,
credit cards, when used irresponsibly, can create immense problems for their
holders.
With that in
mind, the primary goal of credit counseling courses or organizations is to
establish an effective debt management plan and budget. The creation of a
conservative and long-term budget will enable an individual to properly extend
themselves in regards to their debt to credit ratio.
Process of Credit Counseling
Credit counseling involves a negotiation process
with creditors in order to establish the previously-mentioned debt management
plan. An effective debt management plan will help the borrower repay his or her
amount owed through the establishment of a repayment plan with their underlying
creditor.
A debt
management plan is established by credit counselors to offer the borrower
reduced payments, interest rates and fees that were originally placed in their
credit card agreement. All credit counseling organizations refer to these terms
dictated by the underlying creditor to determine interest reductions and
payments offered to the consumers in a debt management plan.
Should I hire a Credit Counseling Agency?
A consumer credit counseling service will attempt
to make debt manageable for a consumer, while ultimately keeping these
individuals out of bankruptcy. Consumer credit counseling services operate
under tight regulations due to past discrepancies, where such agencies further
crippled consumers as a result of hefty service fees.
That being said, if you
or a loved one is facing mounting debts, it is recommended that you seek a
credit counseling service to renegotiate your payment obligations with your
respective lenders to lower your monthly rates through consolidation and to
offer information and knowledge to prevent a similar situation from occurring
in the future.
A credit counseling service will enable the
individual in debt to avoid bankruptcy and to diminish their debts. The credit
counseling industry will achieve these goals without the constant harassment of
creditors demanding repayment. When a debtor agrees to operate under the terms
of a credit counseling service they contact the agent or representative of the
credit counseling service and not the individual in debt.
Types of Credit Counseling Services
A number of practices or educational services can
be grouped within the broad field of credit counseling. However, the actual
organizations which promote and establish debt management plans will operate
under a non-profit or profit-based business model. These organizations
typically have existing relationships with credit card companies or financial
lenders.
The benefit of operating with a not-for-profit
credit counseling service is found in decreased fees and the fact that
creditors are more willing to offer lower interest rates through a non-profit
intermediary. This characteristic will, of course, fluctuate on a case-by-case
basis, but is essential to evaluate consumer credit agencies based on the fees
and rates they charge. It is highly recommended that you look for a consumer
credit agency that possesses an excellent rating with the Better Business
Bureau.
Comments
comments