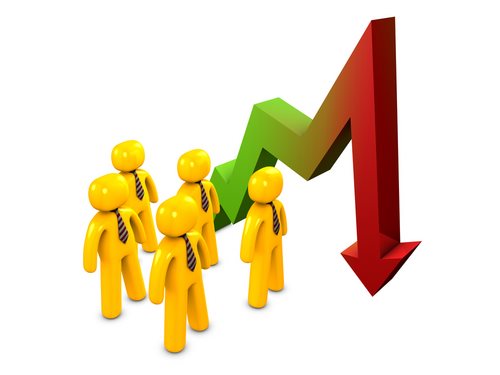 Low Interest Credit Cards Defined:
Low Interest Credit Cards are those credit cards that possess a relatively low APR or interest requirements. Low interest cards are typically awarded to those individuals who possess a strong credit history and rating.
The borrower in this instance is given a low rate of interest because the issuing lender views the borrower as a safe investment; a strong credit rating signifies that the borrower is unlikely to default, deliver late payments or fail to adhere to the repayment obligation latent in the credit card agreement.
Low interest credit cards will typically possess an APR below 20%. That being said, low interest credit cards may carry a limited offer of 0% interest; this simply means that if the borrower does not pay-off the credit card in full, the carried-over balance is not subject to interest payments.
Interest is defined as an expressed and established percentage of the gross balance of Credit Cards; interest is considered to be a compensatory method undertaken by the credit institution as a result of furnishing an individual with a credit card. Low Interest Credit Cards are considered to be amongst the most valuable and coveted financial instruments in existence within modernity.
Standards and Practices of Credit Terms Specific to Low Interest Credit Cards:
The notion of Low Interest Credit Cards may exist within the following 2 ideologies:
The first instance of Low Interest Credit Cards is a temporary one; many lending and credit institutions will allow individuals to enjoy a finite period of time within which they may be eligible for the receipt of low or non-existent interest rates (also called 0% APR); however, this period of time is typically limited to a period ranging from 6 months' to a years' time
The second instance exists on a permanent basis; individuals considered to possess excellent credit may be subject to receive the lowest interest and APR rates. These low APR rates are attached to the outstanding credit card balance.
Example of a low interest credit card versus a high interest credit card:
A low interest credit card, as stated before, will carry an APR below 20%. As a result, if an individual, with a credit limit of $10,000 and an APR of 15% owes $2,500 on his or her next billing statement and only pays $1,200, the remaining balance ($1,300) is subjected to the card's monthly interest rate. In this example, the $1,300 is multiplied by 1.25 % (15/12) yielding an interest payment of an additional $16.25.
If the above example is used for a credit card with an APR of 30%, the individual would be required to pay the $1,300 balance times the 2.5% monthly APR (30/12). As a result, this increased interest rate would yield an interest-only payment of $32.50 for the next bill. This difference may not seem significant but if carried-over, for an entire year, the higher APR will yield an interest-only obligation in the hundreds.
Low Interest Credit Cards Legality
Low Interest Credit Cards will typically fall under the jurisdictions of both Finance Law and Commercial Law:
Finance Law is the legal specialty regulating and overseeing legislation applicable to the exchange and the circulation of monies; this takes place both transfer activity undertaken involving hard currency, as well as Low Interest Credit Cards – the precepts of Finance Law ensure that all terms latent within Low Interest Credit Cards adhere to the Truth in Lending Act, which ensures that the terms of all Low Interest Credit Cards are expressed clearly upon applying for Low Interest Credit Cards
Commercial Law is the legal field that enacts the regulatory oversight of standards and practices occurring within the commercial marketplace; with regard to Low Interest Credit Cards, statutory legislature undertaken within the precepts of Commercial Law ensure the protection from – and prosecution of – any nature of predatory lending or financial exploitation
Comments
comments